Liisi hire purchase terms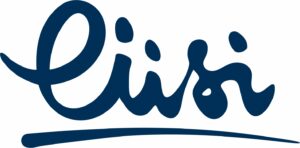 installment payment makes life comfortable

Life is full of surprises. The best help for unexpected expenses and higher expenses is a hire purchase, which allows you to pay for a product or service over a longer period and in installments. With the help of Liis Leasing, you can get everything your soul desires.
Pros of Liisi hire purchase
Liisi installments can be applied for by clients of all Estonian banks.
Installments can be purchased in single installments or in bulk.
Liisi responds promptly to requests.
You can choose the appropriate refund period for you.
There is no need to come to the place to sign a contract.
Liisi hire purchase terms
Liisi installment can be applied for by all citizens of the Republic of Estonia who are at least 18 years of age or who have a permanent residence permit in Estonia
There is no minimum purchase amount
Contract fee 0 €
The duration of the contract is 2 to 60 months

How to apply for Liisi's hire purchase?
The application for hire purchase is available at the HELDRON OÜ online shop www.heldron.com
Select the item or items and add them to the cart.
To purchase Lease in installments, select "Order by installment" as your payment method
Fill in all required fields and confirm your application.
HELDRON OÜ forwards the application together with the applicant's data to Liis (Holm Bank AS).
In case of a positive decision, LIISI will conclude a loan agreement with you.

LIISI - HONESTY AND ESTONIAN
The service is provided by Holm Bank AS. Check out Liisi's hire purchase terms here: Liisi's hire purchase. If necessary consult a specialist.
The annual percentage rate of charge is 39.40% for the following sample terms: net credit amounting to € 419.00, contract period of 12 months, fixed annual interest rate of 20% of the loan amount, gross loan amount of € 499.32.